History
Cornerstone of timeless taste
We went from manufacturing machines that could lift 500 tons to wood-fired flavor that lifts the soul.
A three-year restoration project has transformed a 36,000 square foot factory into a gathering place for family and friends, as a premier restaurant & bar, brewery, and event center in northern Minnesota.
Clyde is a passion project of Alex Giuliani to preserve a cornerstone of Duluth's golden industrial age. This is apparent from the historical signs and original objects, including a 15-ton overhead crane, which remind us of the timelessness that is authentically Clyde.
Here is a look into the history… from then to today.
Then
Northwestern Manufacturing, later becoming Clyde Iron Works in 1901, was founded on October 21, 1899. It was one of many heavy industrial fabricators in Duluth, a factory town and port city.
With hoists in high demand, one of the first products built by Clyde was the McGiffert Log Loader, a steam-powered, self-propelled hoist. The success of the loader drove the construction of their first dedicated building in 1907.
Called to duty for WWI and WWII, Clyde made hoists and derricks for the Army and was awarded the Army-Navy "E" for excellent war manufacturing service.
Clyde Iron Works built some of the largest cranes in the world at the time and was instrumental in completing
well-known projects such as the Panama Canal, the Empire State Building, and the Golden Gate Bridge.
In 1986, the Duluth operation closed and moved to St. Paul, merging with the marine division of American Hoist & Derrick to become AmClyde. From that time on, the Lincoln Park site was used for numerous purposes including making replacement parts for AmClyde's custom-built cranes and being used as a build-to-print contract metal fabricator and machine shop.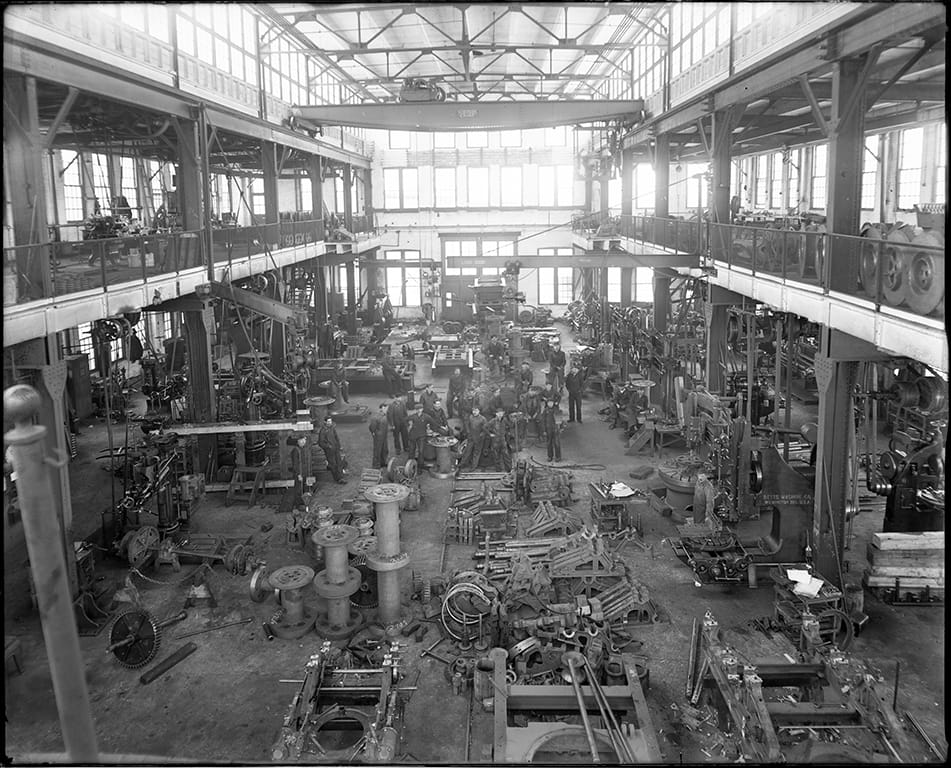 Redevelopment
In 2003, the site was purchased by Duluthian Alessandro Giuliani. Redevelopment of the site into Clyde Park was planned in three phases. The first phase included major infrastructure updates and renovations of one of the machine shops into the Heritage Hall, the Duluth Heritage Sports Center's central operations building. Phase two included the construction of the Heritage Sports Center's Sill and Seitz rinks, attached to Heritage Hall. The third phase called for the development of Clyde Park's restaurant and entertainment venue.
In 2013, Clyde Park received a Minnesota Brownsfield ReScape Award in the community impact category for its redevelopment. These awards are given to projects that have transformed abandoned or under-utilized sites using innovative solutions to solve contamination issues. In 2016, Clyde also earned the Minnesota Brownsfield People's Choice Award.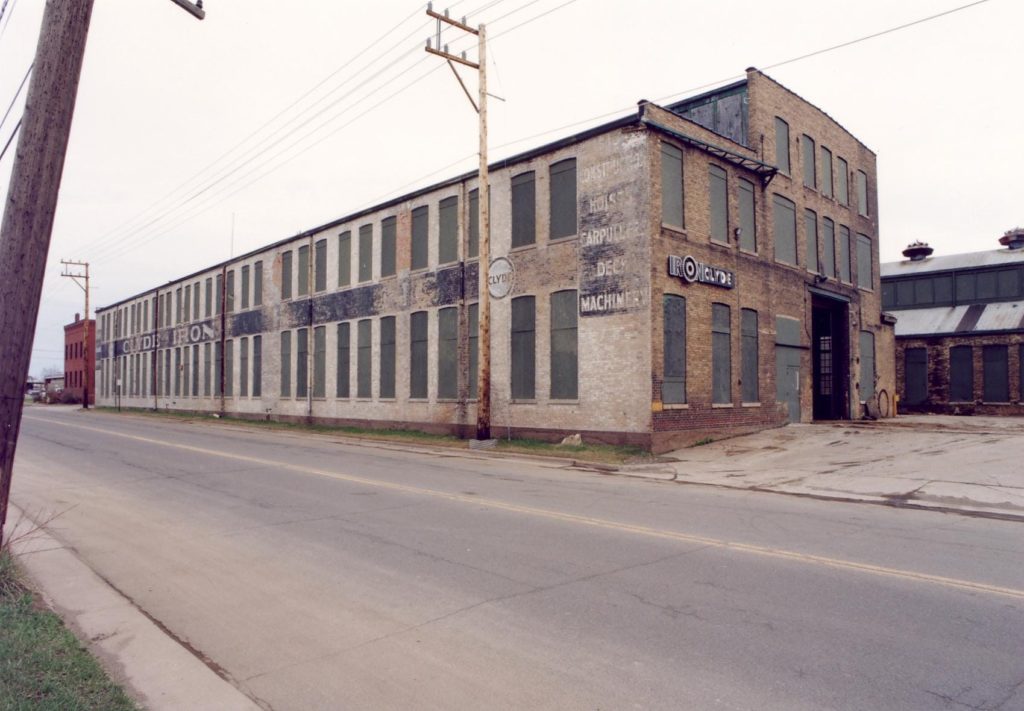 Today
Opening in 2010, Clyde Iron Works Restaurant & Bar has become a premier restaurant, bar, brewery and event venue. Continually growing, in 2019 renovation of the Malting Building was completed and it opened as an additional event venue.
Clyde Iron Works is excited to now offer a diverse range of Clyde brews from our in-house brewery, providing our guests with a delightful selection to savor on-site or at home!
Although Clyde's manufacturing days are a memory, its presence honors the American worker of yesterday and today.